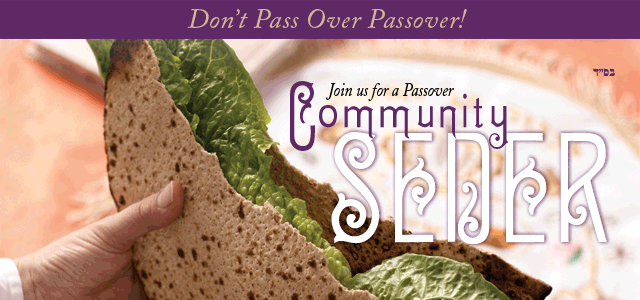 Join us for an enchanting Passover Seder!
Experience the liberation and freedom of Passover. Relive the Exodus, discover the eternal meaning of the Haggadah, and enjoy a community Seder complete with hand-baked Matzah, wine, and a wonderful dinner spiced with unique traditional customs.
Explore the Kabbalistic insight on the number four: Four cups of wine, four sons, four questions and four types of freedom.
First Seder Night: Friday, March 30, 7:00 pm
  Location given upon RSVP
Couvert: Adults $36, Child $18 Sponsor $360 (No one turned away due to lack of funds)
All are welcome regardless of background or affiliation. Kindly RSVP by March 18th.
For more information please call Chabad at: 732-772-1998
E-mail: info@jewishholmdel.org